Self-consumption and electricity pricing in Spain
Photovoltaic installations for self-consumption with grid a connection can generate great savings in electricity bills. In addition, much of the carbon footprint associated with energy consumption is reduced. Some municipalities, homes with self-consumption installations can receive discounts on certain taxes such as the IBI (Property Tax).
In this new post we will talk about how self-consumption is associated with electricity pricing, answering possible questions that may arise.
Photovoltaic and the power term
For self-consumption installations with a connection to the electrical grid, the savings occur in accordance to the variable or energy term. This term measures the energy demand requested from the grid, taking advantage of the electricity from the self-consumption system will cause a significant decrease in this demand during day light hours. On the other hand, the fixed or power term will continue to be paid in full unless decided to change the contracted power.
Self-consumption and energy term
The self-consumption installation directly affects this term, since it reduces the demand of energy from the grid. To learn more about this term, we will discuss the different pricing options included in the current legislation.
When the term of energy decreases, so does the Electric Tax (IE) and VAT, if you are interested in learning more about the components of electricity billing, click here.
Hourly discrimination
For tariffs 2.0 and 2.1, for low voltage and contracted power less than 15 kW, different electricity prices can be established for certain time periods:
Tariff 2.0/1 A : The energy is paid equal to any time of the day
Hourly discrimination in 2.0/1 periods (DHA): two periods are established in 10 peak hours, where electricity will be a little more expensive, and 14 hours off-peak, at a cheaper rate. The schedule for each period has a one-hour lag that varies depending on the national time change.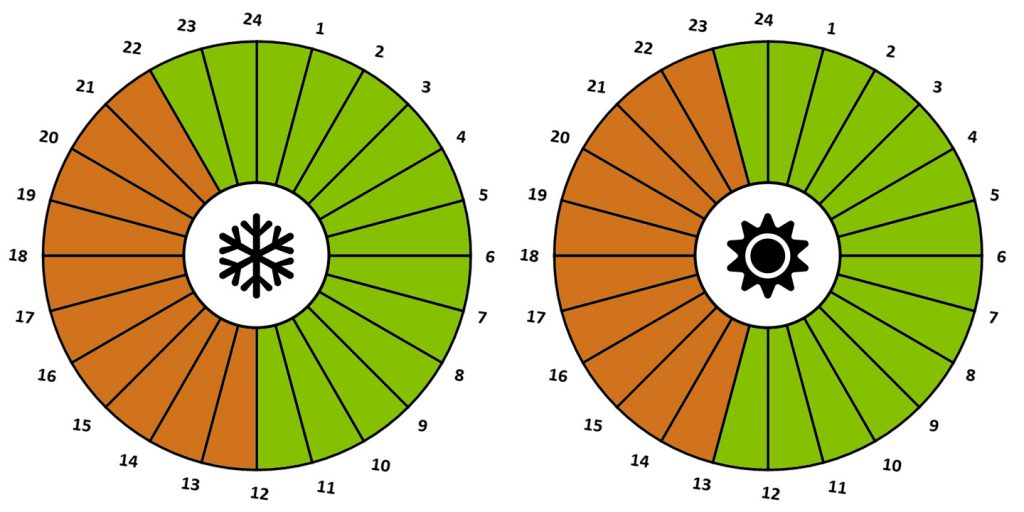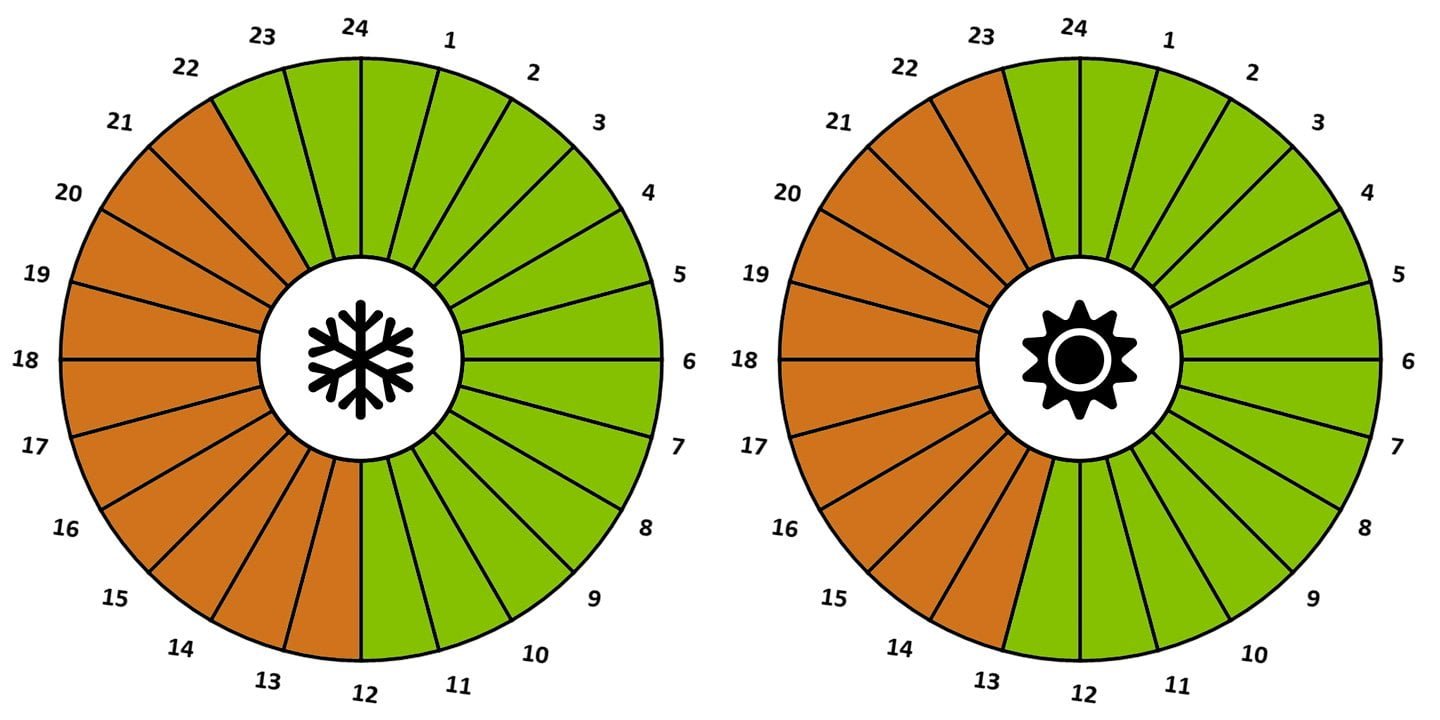 3-period hourly discrimination (DHS): the day is divided into 10 peak hours, 8 off peak hours and 6 "super off peak" hours. The "super off peak" period is established at night, from 1:00 to 7:00 AM, especially designed for charging electric vehicles. In this case, the hours do not change with the time change.
Rates 3.0 and 3.1
These rates have 3 billing periods, both for energy and for power. They present a slight difference between them:
Rate 3.0A: the day is divided into 4 peak hours, 12 flat hours and 8 off peak hours. The distribution of the time varies with the change of national time.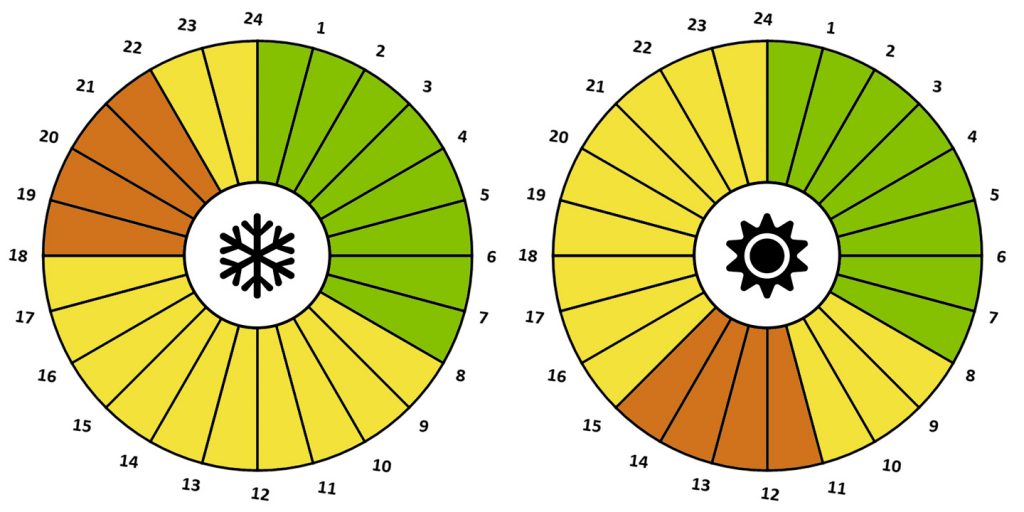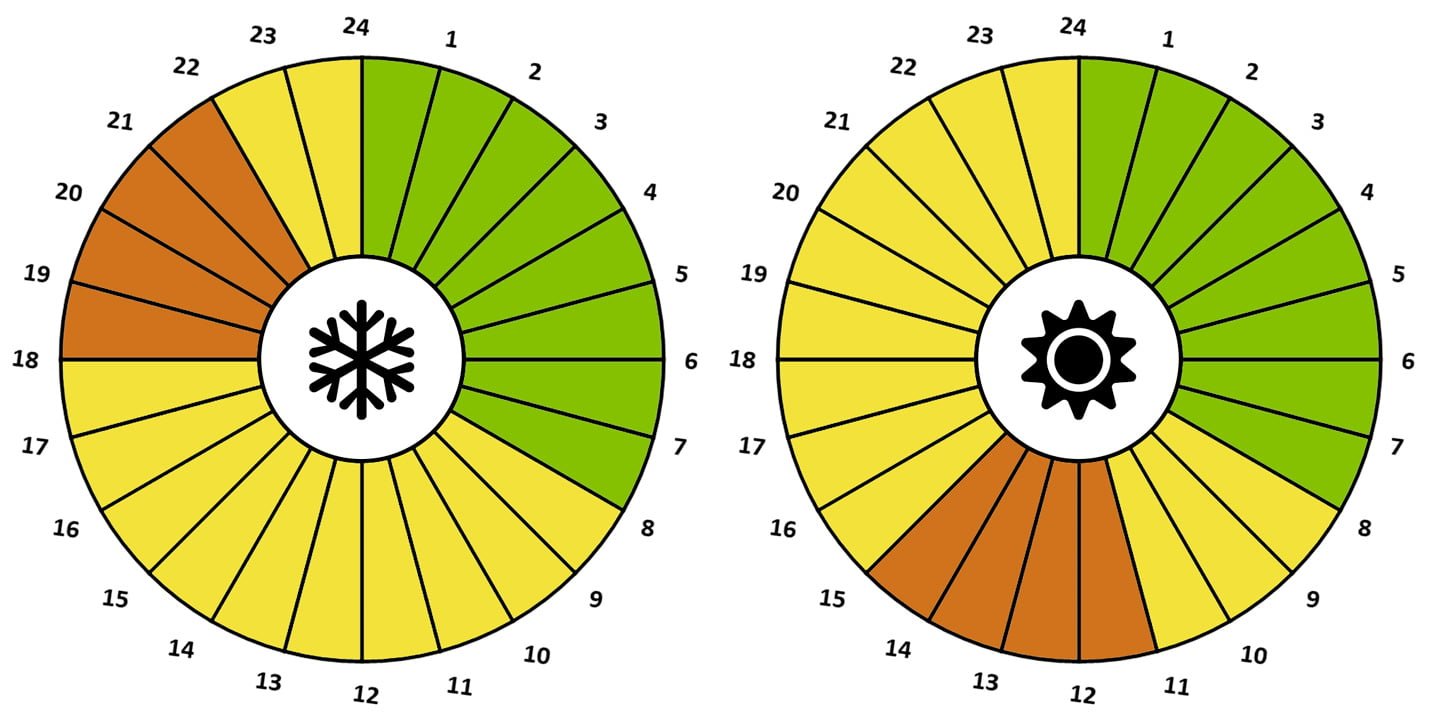 Rate 3.1A: the hourly distribution varies with the national time change, also working days, weekends and holidays (defined by OMIE) are distinguished. On working days, it is divided into 6 peak hours, 10 flat hours and 8 off peak hours, while on holidays it is 6 flat hours and 18 off peak hours.

6.X Rates
These rates differentiate 6 billing periods for power and energy, with different prices for each period and in each type of rate (6.1 / 6.2 / 6.3 / 6.4 / 6.5). The periods are not all distributed throughout the day as in the previous rates, but depending on the type of day or month of the year, certain periods are established in the bill. Ahead, we will show a graph where you can see how these periods are distributed.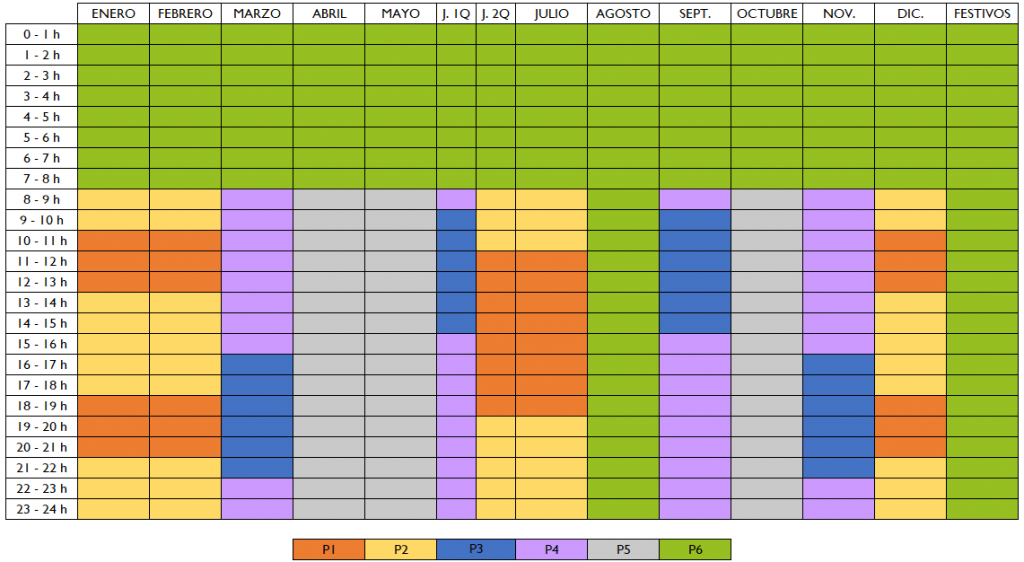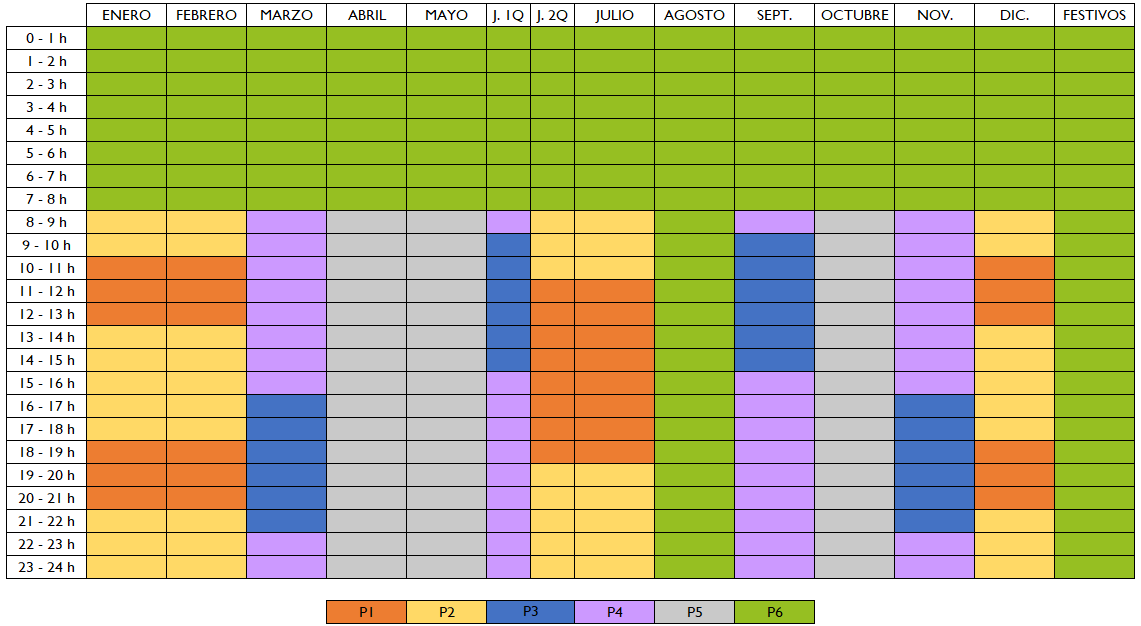 Despite what we have priorly mentioned, all these rates and periods will change in November of this year 2020. With the new rate system that was approved in January coming into force, all rates will have 6 periods for energy and electricity with the exception of contracts for power less than 15 kW that will have 2 power periods. We will talk about these new rates further on and in detail, since they are somewhat complex and it is more apropriate to deal with the subject separately.
In our company we offer energy consulting services on what rates or modifications you could be interested in making to get the most out of a self-consumption photovoltaic installation. Do not hesitate to contact us!
If you liked this post, you may be interested in: Electricity rates in Spain How do they work?
More info: Facebook ,Instagram,Linkedin