Huawei certified installers. Training day in Madrid
Huawei certified:
Huawei is renewing and optimizing the life cycle of photovoltaic power generation. Through integrating state of the art PV technology, digital technology and cutting-edge Internet technology. Their smart FusionSolar solution is efficient, easy to install, secure and reliable, allowing you to achieve a better return on investment with higher yields and lower costs of maintenance.
Its technology has innovative potential that ceased our attention from the very start. Which is why we decided to invest in this world-famous brand and its specialized devices for photovoltaic solar energy.
After a training day with Huawei at the Polytechnic University of Madrid offered by amarA, we obtained the title of Huawei certified official installers. We hope to be able to offer greater guarantees to our clients so they can see the potential of these products for themselves.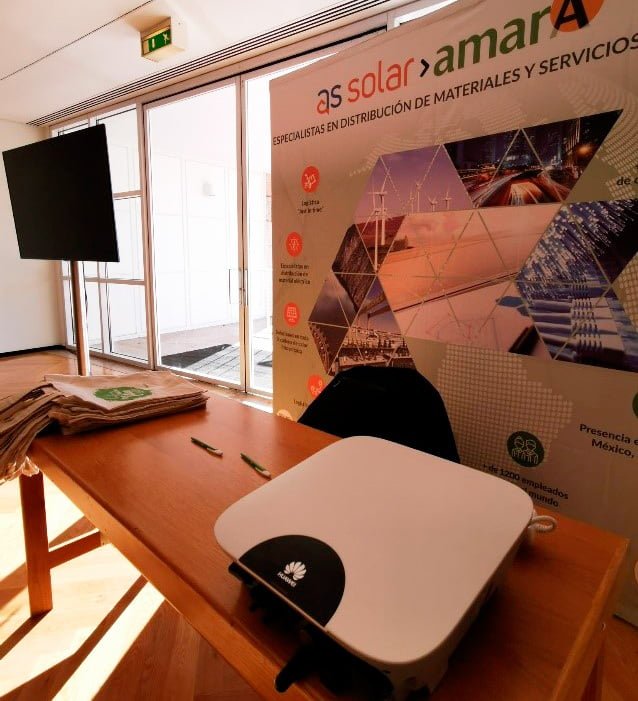 Crusol is an engineering studio and low voltage installation company specializing in renewable energies, specifically photovoltaic solar energy.
We integrate systems for self-consumption in homes, communities and companies, carrying out a completely personalized study to offer the most optimal solution for each client.
Find out about our services and do not hesitate to contact us.
More information about Crusol in our social media profiles: Instagram, Facebook o LinkedIn.